A Great Guide Into Choosing the Right Career
This is a Guest Author Post by Diana Smith
Choosing the right career can be difficult, no matter how easy it may appear at first.
Truth is, this is a big step for anyone and everyone looking to find their long-term calling and get good at it. However, with a little self-reflection, a lot of hard work, dedication and planning, you'll find your perfect career in no time.
If you are not sure what steps to take in order to choose the right career, here are some helpful insights that will definitely make this path easier:
1. Know yourself
Each successful business adventure starts with you knowing who you are, what you can do and what your interests are.
Once you are clear on what you are good at and what motivates you, you'll be a few steps closer to your dream job. If there are several fields you are interested in and good at, think which of them sparks your interest and that powerful drive inside you!
2. Rely on your hobbies
People rarely get the chance to turn their much loved hobbies into carrier, but it's not impossible. And when it happens – it's a true joy! If your job doesn't feel like working but doing something you love, you are looking at a long, successful career.
For instance, many have turned their writing gift into freelance blogging, ghost writing, content writing, journalism, etc. and managed to earn a fine living.
Do you like playing video games? Maybe you could consider becoming a video game designer, programmer, or QA specialist.
It's not uncommon to hear that people with natural gift for art have become graphic designers, architects, interior decorators, etc.
If you are a sports junky, taking a course and getting certified to become fitness instructor should be the first step to your amazing career!
3. Interpersonal skills matter
Most jobs are tightly related to the way you handle yourself in communication with other people. People who are open, communicative and always interact with others well can easily get careers in fields where client-communication is necessary.
For instance, working as social workers, marketing people, stewardesses, journalists, TV presenters, PR people and similar business positions requires a high interest in cultivating relationships with people around you and demand pleasant approach to it.
However, not everybody is a communication-wizard and that's okay. If you know communication with others isn't your strong suit choose a career that won't much require it.
If you're more the type to take care of others, consider nursing or work as an administrative assistant or office manager.
If you like taking care of people, maybe a job of a nurse, doctor, social worker or other may be just the thing for you.
4. Consider what skills you excel in
Not everybody is gifted with a particular skill or talent, but if you are it's important you use it well! This ranges from being talented to make and fix things to coming up with major IT solutions, video games fashioning, participating in digital field, etc. The options are numerous!
While formal education poses a major break for most people, it's also fair not to pursue it if you feel you could use your skills in other ways. For instance, if you feel like you'd be wasting your time at University, then start making money just after high school or college. Skilled labor is always needed and you will find it fairly easy to find work.
Are you talented for hair and makeup? Pursue a career as a stylist and makeup artist!
Do, auto repair, carpentry, construction and electrical work feel like something you'd be perfect for? Then, get certificates for any of the fields you're drawn to and start making money!
Do you feel you would be a great IT expert operating with such great brands like Samsung 850 SSD and alike? Then do it!
5. Finances matter
And while there will be people saying it doesn't matter how much you are paid as long as you do what you love, you honestly don't want to thread this path.
Even though doing what you love is super fulfilling, if at the end of the month you don't have enough money to pay rent, the frustration will in time build up and you'll end up hating the job you initially adored!
So, being practical about choosing your career is very important. Do a thorough research and explore our options. You never know what good options may emerge!
We hope our guide helped and know that once you find your calling, not only will you be happy going to work every day but you'll be motivated enough to work a lot and provide for both yourself and your family.
Diana Smith is a full time mom of two beautiful girls interested in marketing and business related topics. In her free time she enjoys reading about latest news in advertising and business promotion.
If you enjoyed reading this post I would appreciate your feedback so please share, tweet, google+ and comment. Thank you
P.S. – For $1 why not try out our all in one tool suite, saving you almost $500 a month – for 7 days it has to be worth trying – doesn't it? Click HERE for more info …………… We can help you stay focused ………….
P.P.S. – Click the link and get a 3 day $2 trial period with My Lead System Pro===>>> HERE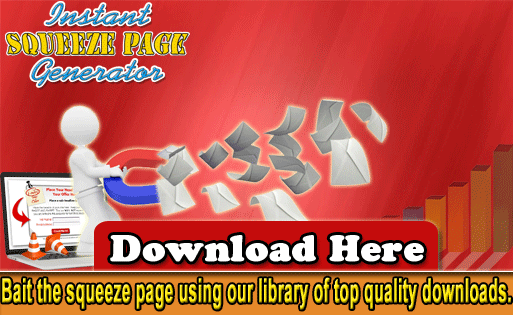 P.P.P.S. – PS: I've been able to get you FREE Lifetime Membership in Instant Squeeze Page Generator – 
the one site where you can build killer squeeze 
pages with a click and play wizard!