You can not plan an inspired life. You just have to take the first step that makes all the difference. Often times, you stop yourself from accomplishing great things before you give yourself a real chance. You think of a million reasons why you can't or shouldn't do something. You don't have the right experience, you're too young. It's too hard. It should be hard! If it's easy, it's not worth it. Begin small, do what you can now. You can't change the world if you don't try. Whether you affect a million people or one person, you're still having an impact. So, stop waiting! Don't settle for "almost" doing what you love, almost changing the world,  almost starting your own company!
"I see so many smart, brilliant people who are doing almost jobs. Imagine what amazing things they could do by taking that first step."
Here are 26 alphabetical tips for living an inspired and successful life. 
Dare to live your dreams. 
Inspire someone to greatness. 
Mention something uplifting. 
Open your mind and heart. 
Pursue your innermost passions. 
Wait until it feels right. 
Yank weeds from your mental garden.
"Dedicate yourself to continuous personal improvement; you are 
your most precious resource." ~Brian Tracy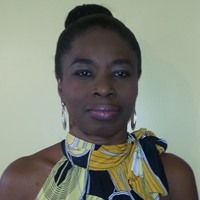 Serious Affiliates Wanted! Self-Motivated, Determined, Patient and Ready to Start your Own Business from the ground up! You will get all the help, guidance, training and tools to succeed. You can gain Financial Freedom with this Twelve month plan! Ask Me How!