Best Business Structure for your business?
Plans for starting a business inevitable include the business structure at some point – what legal entity will the new company stand for. In most cases the decision will be based on tax consequences and the responsibility that you as the entrepreneur are willing to take. Let's explain the ups and downs of a sole trader, partnership, company, and trust business structures.
Solo Trader
A most basic form of business legal entity, this structure has the same person as owner and general manager. As such you will use your own Tax File Number, but will also have to register an Australia Business Number (ABN) and Goods and Services Tax (GST).
Advantages of this organization are that the owner is totally independent in decision making, has access to all the profits, and it has speed and flexibility combined with inexpensive startup.
On the downside, the risk is solely on the owner, who has limited access to financing options, and may require outside assistance in decision making.
Partnership
It is a structure that involves two or more partners, people or legal entities that operate a business on with a common goal. Equity interests however may be equal or different. Partners' share in profits and losses in in accordance with their partnership equity and the agreements that hold the structure.
As such, a partnership has minimal start-up costs, the responsibility and obligations are shared, it is easy to operate and account, and tax losses are accessible to partners directly.
Disadvantages of this structure include unlimited liability, a room for decision-making conflicts, and legal limitations on number of partners
Company
A company represents a legal association of people that are bound by the purpose of operating and financing business operations. The company formation starts with registering with the Australian Securities and Investments Commission (ASIC). This entity separates business owners (shareholders) from people responsible for business operation (management and employees). Above all, a company can own property, conduct and be a subject of legal actions.
Advantages of such structure include increased finance raising options, flexible expansion possibilities, and being a separate legal entity. In addition, shareholders can have limited liability, and there are tax benefits.
Disadvantages of company organization involve high set-up costs, need for complicated account structure, branched and reduced control through management boards, boards of directors, etc.
Trust
Unlike a company, a trust does not have a separate legal personality. In a nutshell, it is an obligation imposed on a person to hold property or income for the benefit of others, called beneficiaries. The trustee conducts all transactions, which respectively become the trustee's personal obligations.
Like companies, unit trusts are free from paying taxes. Instead, the unit holder is liable for the tax on taxable profits derived by the unit trust. In that sense, a trust is separate from the unit holders.
A disadvantage of trust structure is that a tax loss of a unit trust cannot be distributed to the unit holders. The unit trusts must be structured so that the losses are held liable at the unit holder level and not the unit trust level.
All in all, there is no perfect and universal structure that would cater to all requirements of a business model. The best one can do is to find as tighter fit as possible.
Dan Radak is a web hosting security professional with ten years of experience. He is a coauthor on several websites and regular contributor to BizzMark Blog. Currently, he is working with a number of companies in the field of online security, closely collaborating with a couple of e-commerce companies.
If you enjoyed reading this post I would appreciate your feedback so please share, tweet, google+ and comment. Thank you
P.S. – For $1 why not try out our all in one tool suite, saving you almost $500 a month – for 7 days it has to be worth trying – doesn't it? Click HERE for more info …………… We can help you stay focused ………….
P.P.S. – Click the link and get a 3 day $2 trial period with My Lead System Pro===>>> HERE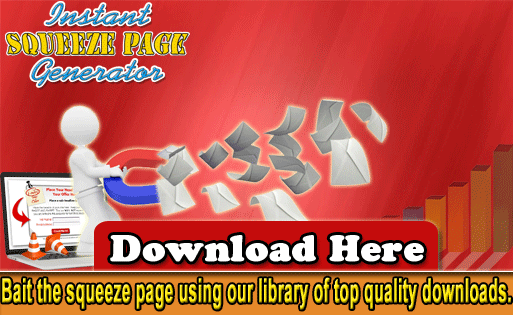 P.P.P.S. – PS: I've been able to get you FREE Lifetime Membership in Instant Squeeze Page Generator – 
the one site where you can build killer squeeze 
pages with a click and play wizard!