Cutting Business Costs Has Never Been This Easy!
This is a Guest Author Post by Diana Smith
For every business owner knowing how to handle your finances is one of the most important aspects of running a successful business. However, good money management doesn't mean cutting back on quality but rather supervising your expenses so that you don't end up in debt and your firm runs smoothly.
The beginning of all successful cutting of costs is being realistic about your business, your expenses, needs and target audience. Further, identifying efficiencies that make each dollar go a bit further is just one of the tricks we'll be discussing in this post.
The list we've put together refers to best cost-effective strategies and can be applied to various fields of business interest.
Do a thorough revision
No matter how careful you are with your spending, it's probable there'll be more space for cutting back. Naturally, you won't cut back on anything that may be potentially damaging for your brand in terms of your offered quality but reducing costs by carefully and cleverly going through your expenses is the first step towards saving up. Eliminating all those extra, just-in-case orders you make should be ended immediately!
Further, if you are running an office, maybe it's time you targeted frivolities like buying doughnuts, various coffee brands, candy bars, etc. for the office every week.
In case these purchases are a benefit and a reward for your staff, keep them. Only, tone it down a little bit and switch to less expensive brands, at least till you get back on your feet.
Staffing costs matter
Just by evaluating your staffing costs you may learn a lot about your cash flow.  Since your workforce is the core of your business and, at the same time, the greatest fixed cost of your venture, you need to make sure everyone is delivering their best and there is no slacking. This doesn't mean you'll treat your employees like slaves but that you'll make a sensible evaluation of their work engagement.
If you have some employees working full-time but are needed only part-time, make arrangements for them to work freelance with you. This will save you a lot of money.
Rearrange your schedule
The usual policy in firms is to give your employees an hour break for lunch. However, with work piling up, it'd be wise to cut the 60-minute lunch break into a 30 minute one. Also, give space to college interns. Unlike hiring full-time professionals, college interns work for wages or minimal pay due to their lack of experience. This will be their chance to learn and your way to cut back on costs while having at least some of the things done. Plus, some of these interns may turn out to be a true talent and becomes a great asset to your firm in the long run!
Think about the (mis)use of energy expenditures
Offices tend to use a lot of energy expenditures, that is – too much of it. One of the ways to save some money is to switch to energy-efficient lighting, ensure utility meters are working correctly and set thermostats to achieve greater efficiencies. Turning unnecessary lightening off after office hours is understood.
Further, you can have your office insulation tested for its R-value (how well it insulates). In case the insulation wasn't done well, you can have a professional replace it.
Organize the use of printers, fax machines, office phones in such a way that you reduce costs. For instance, ask your employees not to use the copier for personal benefit. Then, switch to Hydrotech printing if your firm operates in this field. Make sure no personal calls are made from the office.
You may consider holding a meeting for your employees where you'll explain the reason of costs cutting. Once they understand the situation, they'll certainly make sure they help out and land a helping hand wherever they can.
Marketing and advertising services
While the general opinion is that only expensive PR and advertizing agencies are good at what they do, this is a common misconception. There are plenty of low-cost public relations agencies that offer great services  so you may consider replacing your overly-expensive PR firm. If you feel like your budget could do without a PR firm at the moment, then drop the PR full-time engagements altogether. Instead, go with a freelance PR engagement until your budget is firm again.
We certainly hope the guide we've provided helped you in making good money decisions. Bear in mind that all current budget problems aren't forever. Hold tight until everything's sorted!
Diana Smith is a full time mom of two beautiful girls interested in marketing and business related topics. In her free time she enjoys reading about latest news in advertising and business promotion.
If you enjoyed reading this post I would appreciate your feedback so please share, tweet, google+ and comment. Thank you
P.S. – For $1 why not try out our all in one tool suite, saving you almost $500 a month – for 7 days it has to be worth trying – doesn't it? Click HERE for more info …………… We can help you stay focused ………….
P.P.S. – Click the link and get a 3 day $2 trial period with My Lead System Pro===>>> HERE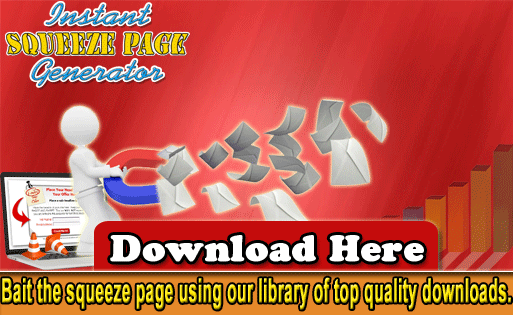 P.P.P.S. –  I've been able to get you FREE Lifetime Membership in Instant Squeeze Page Generator – 
the one site where you can build killer squeeze 
pages with a click and play wizard!