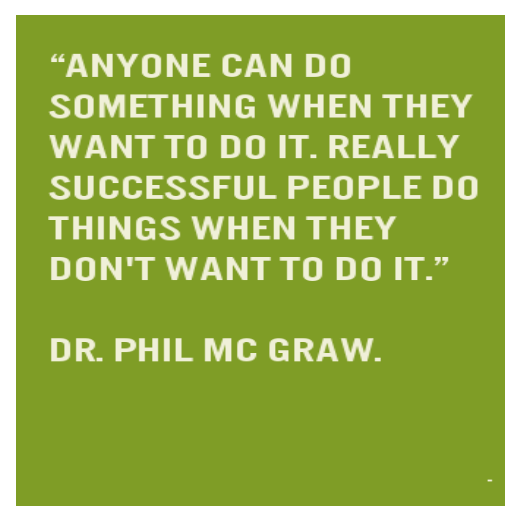 "Anyone can do something when they want to do it. Really successful people do things when they don't want to do it." Dr. Phil Mc Graw.
Most people want to succeed in life but they are unwilling to do what is required in order to achieve success. Without a shadow of a doubt, there are going to be things in your life's journey that you don't want to to do. However, if you want to succeed, you have to get out of your comfort zone and do the things you don't want to do. You need to take a deep breath, accept what you have to do, and just do it to the best of your ability.
You have to remember on your life's journey to success; you have to take the bad with the good. There are going to be smooth sailing and there certainly will be rough sailing as well. It is the trials and tribulations that you encounter in life that build strength and content of character. You need this strength to stick with whatever your are doing until that task is successfully completed.
You have to do the best that you can with every task that you have to complete whether you like doing it or not. In life, you have to always do things that you don't want to do. You cannot slack off on the grunt work. You just have to do it! In order to succeed, you will always have to do tasks that you don't want to do. More importantly, you have to persevere through all things so that you can come out on the opposite side of failure.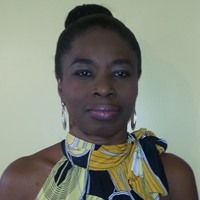 May your day be filled with joy, love, peace, harmony, happiness, wealth, good health and pleasant surprises always!
Building Your Existing Online Business?
Starting a Business Online?
Do You Need Money...Marketing Tools...Advertising?