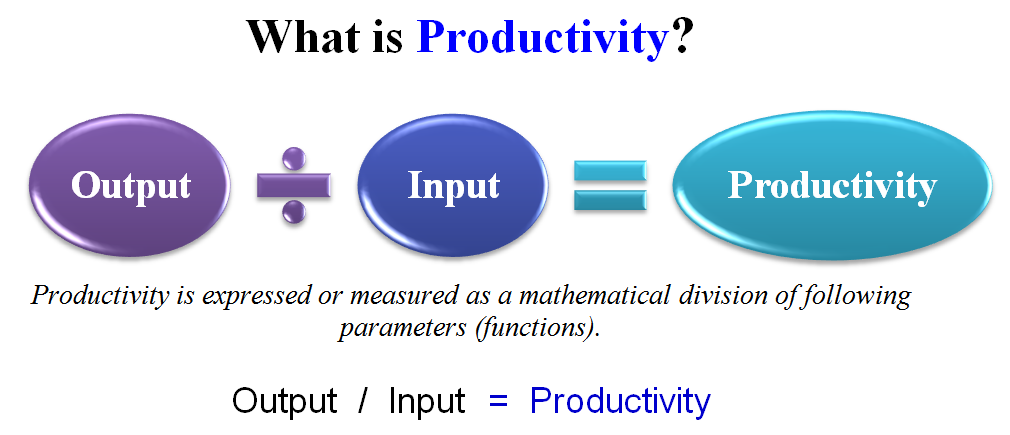 What is Productivity?
"According to the Business Dictionary: Productivity is a measure of the efficiency of a person, machine, factory system, etc. in converting inputs into useful outputs"
Productivity 
is important because getting the job done will help with your business' growth. If your business grows and progresses, its profits will increase. Productivity is imperative for the survival of your business. 
"Productivity is never an accident. It is always the results of commitment to excellence, intelligent planning, and focused effort" Paul J. Meyer
1.  Set your goals for the month, week and for the day. Failing to plan is planning to fail.
2.  Work in 60-minute intervals. Use a stopwatch or a timer. Work for 50 minutes and break for 10 minutes. During this 10 minute break, step outside and get some fresh air, drink water, do eye exercises or do some stretches.
3.  Spend 90% of your time doing MMA (money making activities) such as writing or producing content, driving online traffic and following up with prospects.
4.  Multitasking is not efficient and it is claimed to lessen you IQ.
5.  Avoid distraction at all cost. Let your voice mail do its job.
6.  Create routine for everything you do.
7.  You must manage yourself in time. Time management is a misnomer.
8.  Exercise is vital. You need to exercise to have the energy to do your work.
9.  Eliminate energy robbers! Try to avoid junk food!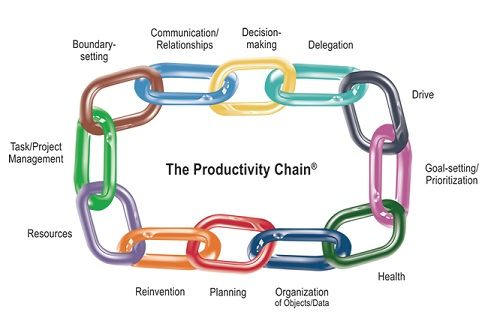 10. Wake up and go to bed at the same time everyday. Routine is imperative.
11. Email rule #1: Reading emails do not make money, it is a NMMA (non-moneymaking activity).  Check and reply to emails at the beginning and the end of every day not in between. Constantly checking email is the # 1 productivity killers for the online business owner.
12. Email rule #2: Never spend more than 30 minutes per day reading emails.
13. You need to plan your learning and productivity as two separate activities. Set aside at least one hour per day for marketing training.
14. Phone call rule #1: Call leads/prospects on the same day they become your prospects, while you and your offer are fresh in the minds, the sooner the better. 
15. Phone call rule #2: Schedule 1 to 5 hours per day to connect with prospects depending on your time and amount of business you do.
16. Always, schedule time for family, friends…whomever. Having a balanced life is essential.
17. Take your spouse/partner to dinner at least once per week. Reward them for the sacrifices they are making to improve your lives.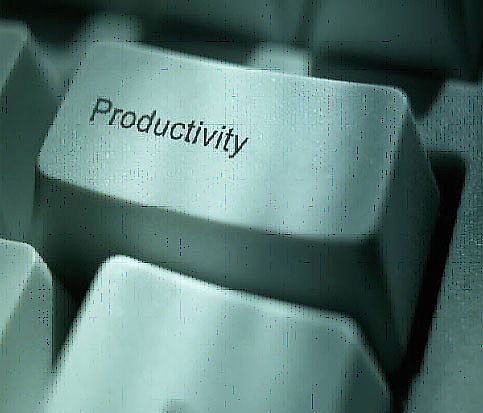 18.  Having the right mindset before marketing is important, spend one hour per day on personal development.
19. Pick one or two marketing strategies and master them before you move on to new strategies.
20. Set a schedule and stick to it.
"
Productivity
 is being able to do things that you were never able to do before." Franz Kafka