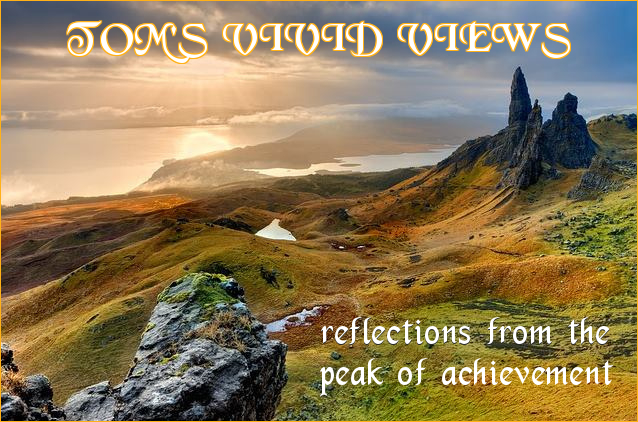 A POOR MAN AT THE DOOR
by Joseph Tom Riach

Vivid Views  is my series of articles, blog posts and press releases show-casing my work as an author and reflecting my many years in business and self-employment. They are a blend of my real life experiences, professional insights, personal views and fun stories.
My hope is that in them you find enlightenment and inspiration.                                 'A Poor Man At The Door' is the 19th in the series.
   A destitute stranger came to my door. He asked for money. I gave him none but took him in out of the cold and fed him hot food and drink. I found a warm jacket for him and I sent him on his way with a copy of my 'Mastering The Art Of Making Money' book. I suggested that he read it.
   The following day, the same fellow returned to my house. This time he brought with him a wife and three children. Again he asked for money and clearly expected me to help him as previously. So I did. I gave him no money but took food and drinks out on a tray to them and some clothes and toys for the children too. I sent them on their way with a copy of my 'Self-Improvement Should Be Fun!' book and suggested that they read it.
   On the third day the vagrant appeared again. This time with an expanded family of twelve adults and children. They asked for money and were somewhat aggressive in insisting that I help them. I gave them no money but did feed them soup and sandwiches in the driveway. They eventually left, albeit reluctantly, and I gave them a copy of my 'Winning Big In Life And Business' which I suggested they should read.
   The day after that, I was disturbed from my work by a commotion outside my house. When I went to investigate I found a crowd of fifty or more ruffians, led by the recipient of my goodwill of the previous days, jostling on the sidewalk. They were shouting threateningly and waving placards bearing insults and demands that I give them money, shelter and food. I called the police.
   After the police had arrived, dispersed the rioters and taken the ringleader into custody, I went outside to clear up the litter left behind by the mob. Among the general debris of cigarette butts, booze bottles and human waste, I found … the tattered remains of my three books.
   In reflecting on events later, I concluded that - "If you give a man a fish he will eat for one day. If you teach a man to fish he will eat every day. But – a man who has no interest in, and no intention of, learning to fish will return for free fish every day until there are no fish left and the pond is destroyed."
   Some months after these events, while engaged in writing 'Too Early For A Glass Of Wine?' there came a knock at my door. I thought not to answer but, after some hesitation, relented and went to see who was calling. When I opened the door, there stood a scraggy young waif. He was clearly penniless and looked in need of a good meal. But, when he spoke, he requested neither money nor food. What he did ask for both pleased and surprised me. "Can I read your books sir?" he pleaded, "I want to make something of my life."
   I held the door open and invited him in.
 I am Tom Riach. I live and write in the sunny south of Portugal. 
My latest novel is 'Too Early For A Glass Of Wine?' Claim your copy by clicking on the image below.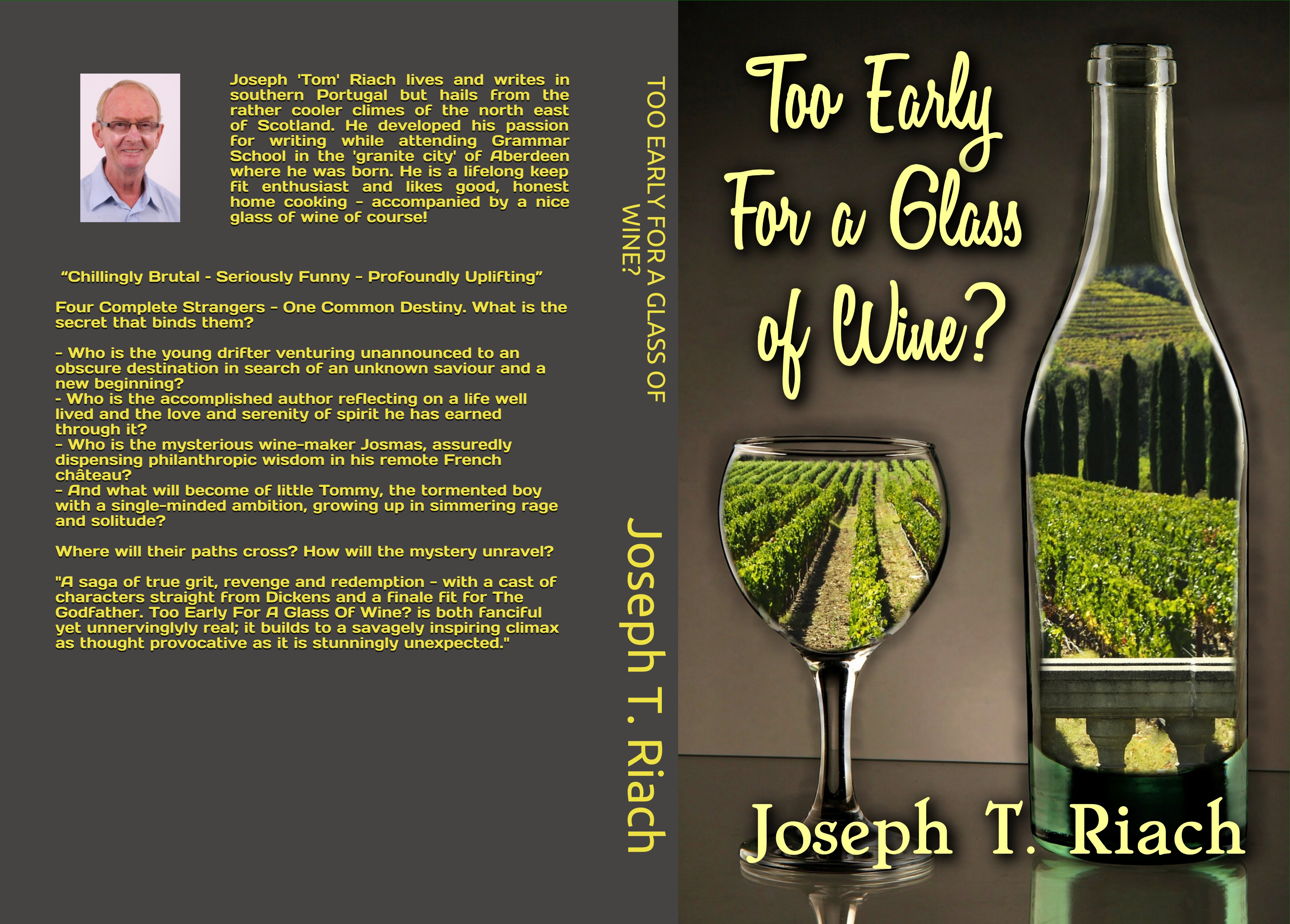 A POOR MAN AT THE DOOR is an original copyright Tom Riach feature.
I hope you enjoyed this Vivid View and found it to be of value.
To learn more please visit me on my Author Page.
See you there! Regards, Tom.

© Copyright Joseph T.Riach 1998-present. All rights reserved.