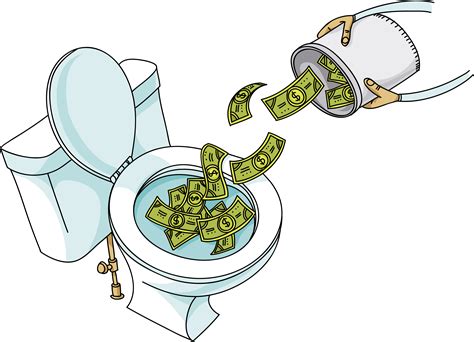 SQUANDER & CO.
 Joseph Tom Riach
The articles published on these pages and others to be found through my  Author Web Page are a blend of my real life experiences, professional insights, personal views and fun stories. My hope is that in them you find joy and inspiration.
  Squander & Co., advisers to the financially inept, conduct their business from a shabby, downtown basement. Their depressingly squalid premise belies the fact that they have tens of millions of worldwide followers. These reckless zealots religiously adhere to Squander's corporate mantra of - "Spend, Spend, Spend!". This they accomplish with money they don't have and survive only on ever increasing credit. All the while Squander & Co. descend further into their own financial and moral black hole. As fine a place as any for the blind to lead the blind!
  The fact is that a heck of a lot of you out there are Squander & Company 'clients'. You squander money relentlessly. You often don't realise it of course (often you do)! but you are very easily parted from your cash. You are daily seduced with indecent ease by internet advertising, high street stores, smartphone offers, travel agents, credit companies, peer pressure and literally anyone who makes even a cursory effort to get at your money. You virtually beg to be relieved of it, competing one with the other in order to find the latest and fastest way of having it taken off you!
  Here is something to try. Try to go through one whole day without spending a single cent. When you succeed, and it won't prove easy, try two consecutive days, then three and so on. You'll be surprised at how much spending you can eliminate when you really put your mind to it.
  Try instead to concentrate any 'spending' only in areas that give you a higher return (more money back) than what you've spent. You'll then not really be spending anything at all. You'll be making money! Apply your thinking to your personal money management. On ways of only spending on bare necessities and on things which will earn you more money in return. When you do change your attitude you run the risk of becoming successful and wealthy. Squander & Co. will not love you for it!
  So what of them? A board meeting was called in order to discuss their own dire situation. Half of the board members were 'too busy' elsewhere to bother attending. Those who did show were flippantly informed by the company accountant that he hadn't bothered to keep any records. Income and outgoings were as much a mystery to him as were sales records to the sales director and client records to the customer relations manager. He did however confirm there being cash available to finance lunch. So all adjourned to the local pub to discuss their next move.
  This was soon determined as giving fabricated information to a dodgy lender for a sizeable loan to tide them over until the next crisis. When this money arrived Squander & Co. moved into flashy west end accommodation they couldn't afford, purchased a company limousine they didn't need, went on foreign jollies to impress the gullible and generally 'spent-spent-spent' for no good reason at all. Soon they were back in their squalid downtown basement.
  Does any of this sound familiar? Do you need to master the art of making money rather than squandering it?
 I am Tom Riach. I live and write in the sunny south of Portugal. 
Claim your special copy of my best selling - 'Mastering The Art Of Making Money' - by clicking on the image below.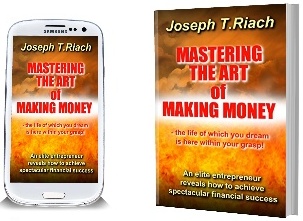 SQUANDER & CO. is an original copyright Tom Riach feature.
I hope you enjoyed this presentation and found it to be of value.
To learn more please visit me on my Author Page.
See you there! Regards, Tom.

© Copyright Joseph T.Riach 1998-present. All rights reserved.