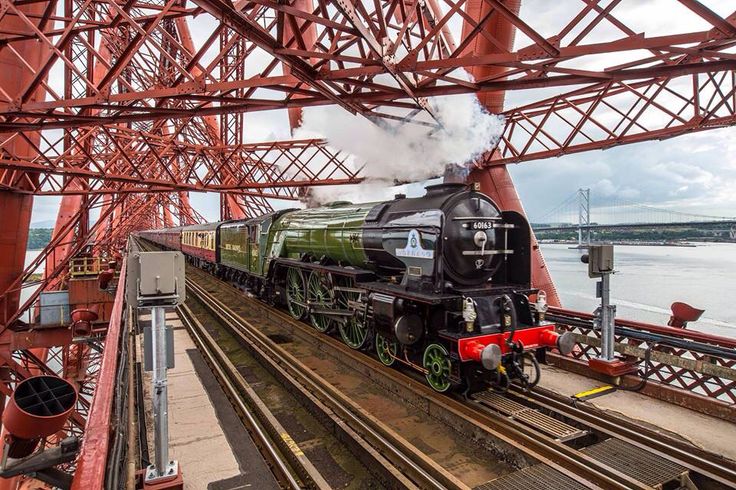 THE FLYING SCOTSMAN AND FORTH BRIDGE
by Joseph Tom Riach

Vivid Views  is my series of articles, blog posts and press releases show-casing my work as an author and reflecting my many years in business and self-employment. They are a blend of my real life experiences, professional insights, personal views and fun stories.
My hope is that in them you find enlightenment and inspiration.                                 'The Flying Scotsman And Forth Bridge' is the 12th in the series.
   The massive cantilever railway bridge which stretches for over a mile and a half across the Firth of Forth just west of Edinburgh in Scotland is one of the two biggest bridges of its kind in the world, easily the most impressive and a wonder of Victorian era engineering. Over fifty-five thousand tonness of steel were used in its construction which took eight years before its opening in 1890. Often referred to as Scotland's Eiffel Tower, the Forth Bridge is, along with Edinburgh Castle, the country's most visited tourist attraction.
  The Flying Scotsman is the name given to the high speed rail service between Edinburgh and London which was inaugurated in 1924. The first locomotive to carry the name eventually went out of service in 1963 but, in 2006, the restoration of the original steam locomotive was initiated. A long ten years and over five million pounds later, the magnificently restored loco rolled out on to the tracks to a euphoric welcome from railway enthusiasts and the general public alike; a generation of whom had never seen any steam locomotive in action, let alone the thunderingly beautiful Flying Scotsman.
   Today the Flying Scotsman runs private tours all over the country and attracts tens of thousands of spectators where-ever it goes. In fact, organisers have stopped publishing its schedule, such is the clamour of people crowding to see it and bringing life to a complete standstill in the cities, towns, villages and countryside on its route.
      Nowhere was this more apparent than when the legendary loco made the iconic crossing of the mighty Forth Bridge. Over a quarter of a million people reportedly turned out to witness the unforgettable spectacle! Don't you find that incredible? You shouldn't.
   You see, not only is there a heart wrenching nostalgia among many for such treasures of a bygone era, there is also an appreciation of the beauty and grandeur inherent in them and the fact that they are the physical embodiment of what started as mere seeds of imagination in the minds of their creators. The Forth Bridge and the Flying Scotsman are proof positive to all that a man's dreams can become mammoth achievements of inspirational magnificence. They show that anything is possible. People take both comfort from that and the encouragement to strive to realise their own ambitions.
   As a boy I watched in wide-eyed awe from a ferry boat on the firth as a steam-hauled passenger train crossed the bridge high above me. Did the event motivate me to build in adulthood my own Forth Bridge of life and ride the footplate of my own Flying Scotsman over it? I like to think so.
 I am Tom Riach. I live and write in the sunny south of Portugal. 
My latest novel is 'Too Early For A Glass Of Wine?' Claim your copy by clicking on the image below.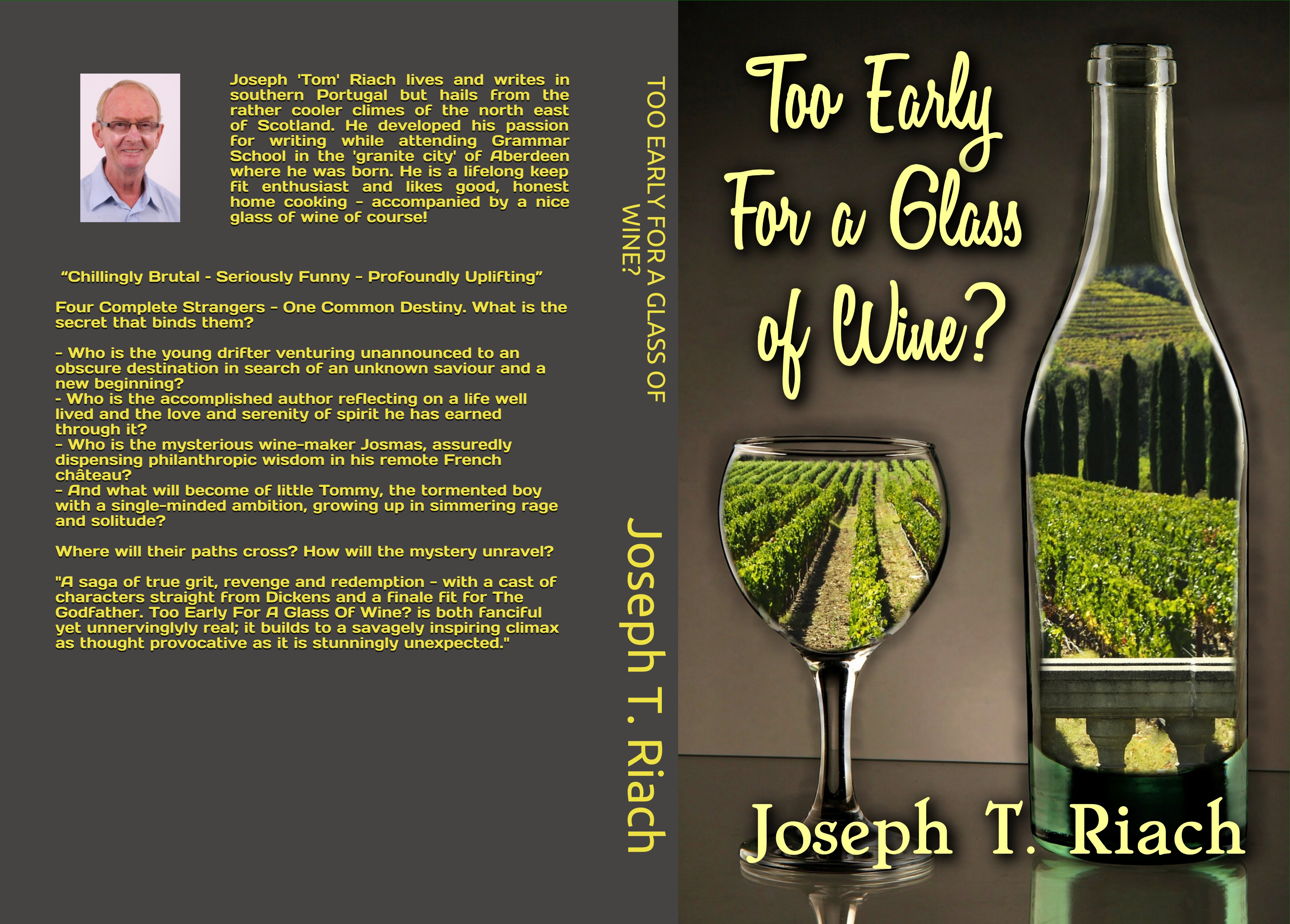 THE FLYING SCOTSMAN AND FORTH BRIDGE is an original copyright Tom Riach feature.
I hope you enjoyed this Vivid View and found it to be of value.
To learn more please visit me on my Author Page.
See you there! Regards, Tom.

© Copyright Joseph T.Riach 1998-present. All rights reserved.