Uncertain Moments in Marriage
Uncertain moments in marriage happen. These moments are not uncommon and they are not something you should fear.
During a lifetime living with someone there certainly will be those moments on both sides. Let me repeat this because it's so important...
It is normal and not something you should fear.
There are many things we as couples have to be unsure about like: does our partner still love us, is there something about us that's driving them nuts, is there something that could be changed to make things better and so on.
The best thing you can do for your marriage or relationship is don't let stuff stew and build up. You feel unsure about something ask!
Don't hope that the other person can read your mind, don't expect the other person to come to you and tell you what is bothering them. Most likely they would be afraid of hurting your feelings.
I know you have heard the communication rule a million times but it's really true. One word of advice though...
Don't assume that this great communication thing is going to go smoothly. Don't assume it's going to be like on Father Knows Best where two reasonable adults sit down and hash through the problem.
Face it that was back in the good old days and even back in the good old days that only happened on TV NOT in real life!
My husband and I are not timid people so when we communicate it is straight to the point...
LOL.
Goes like this... Hubby had a rough case of Montezuma's revenge. He goes to the doctor who ask him, "When did this start? Hubby said,
"After I ate her crappy cooking!"
Doc said, "Sounds like food poisoning."
It's then that hubby turns looks at me with an evil grin like..."Got Ya! We are here and you can't fight back! Ha/ha...
As I raise my eyebrow at my charming hubby; I turn to the Doc and said...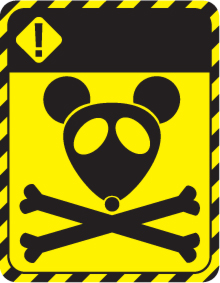 "Hmm I see, so I guess next time I should add more poisoning?"
Yes, it's all about communication! LOL
Have a great marriage, be straight and to the point! You may on occasion hear something that you didn't want to hear that's true but...
Knowing is better than not knowing. Grab on to love and faith and just dive in find out what parts need tuning and what parts need to be replaced in your love engine.
You can either fix it or let it run rough until the engine falls out completely.
Sincerely,
Susan