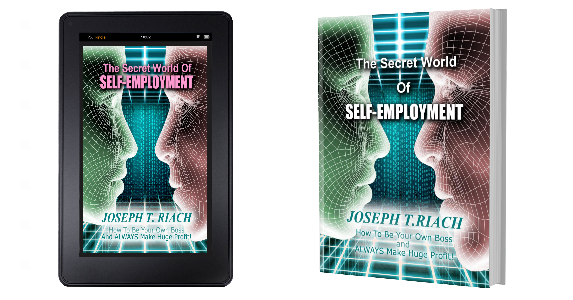 How To Be Your Own Boss
and ALWAYS Make Huge Profit! 
   Readers of my books know that I am a fervent fan of self-employment. My enthusiasm for the sector is hardly surprising. I have been my own boss for almost my entire working life. Only for a short spell in my early days of earning a living was I in paid employments. Those experiences soon convinced both the employers involved and myself that my temperament was not best suited to the role of employee!
    I am also a firm believer in an individual's right to the freedoms of thought, speech and action. As an employee, you are not always permitted to exercise these rights. What you must do in the work environment, your actions, will mostly be defined by your employer. You need to watch what you say and to whom. And even thoughts and beliefs can get you into hot water nowadays. A sad state of affairs not at all acceptable to any free spirit.
   The alternative therefore is to work for yourself – think freely, speak candidly and act in your own best interests. That is what 'The Secret World Of Self-Employment' is all about. But the book is not just another guide to the principles and practices of self-employment. It is quite different. Exceptional in fact. Why?
   There are two reasons - 
   * Successful enterprises are born in the imagination. It is there that ideas are conceived, then nurtured. They are brought into reality by action. Then everyone can see the business in operation and know what's going on. But they don't necessarily see all that's going on. Because much of what originates in the mind of an entrepreneur, stays in the mind of an entrepreneur. Their inner self houses their personal armoury of knowledge, ideas, strategies, tactics and tricks which they never share. It is in the minds of entrepreneurs that the secret world of self-employment exists. 
   * As an entrepreneur, I do not deal in theory. I am the original 'been there, seen it, done it' guy! I've been involved in a host of trade sectors, an encyclopedia of different enterprises and just about every self-employed situation imagineable - plus a good few more besides. I haven't just experienced the 'tricks of the trade', I originated many of them. It is these experiences which make up my secret world of self-employment.
     Now, for the first time, I reveal my dynamic ways of working. I show how to :

     * Finance your business for free!
     * Draw customers to you effortlessly!
     * Never pay for goods or services - ever!
     * Always profit on every single transaction - no exceptions!
     I show you how to prosper as your own boss and drive your enterprise into a different dimension altogether. Into a secret world of phenomenal achievement.
"Stand by to be blown away by Tom's astonishing revelations. Everyone will want to be self-employed after reading this!" - Martin Nuttal, MD, Caspro Enterprises, England.
 I am Tom Riach. I live and write in the sunny south of Portugal. 
Claim your special copy of 'The Secret World Of Self-Employment' by clicking on the image below.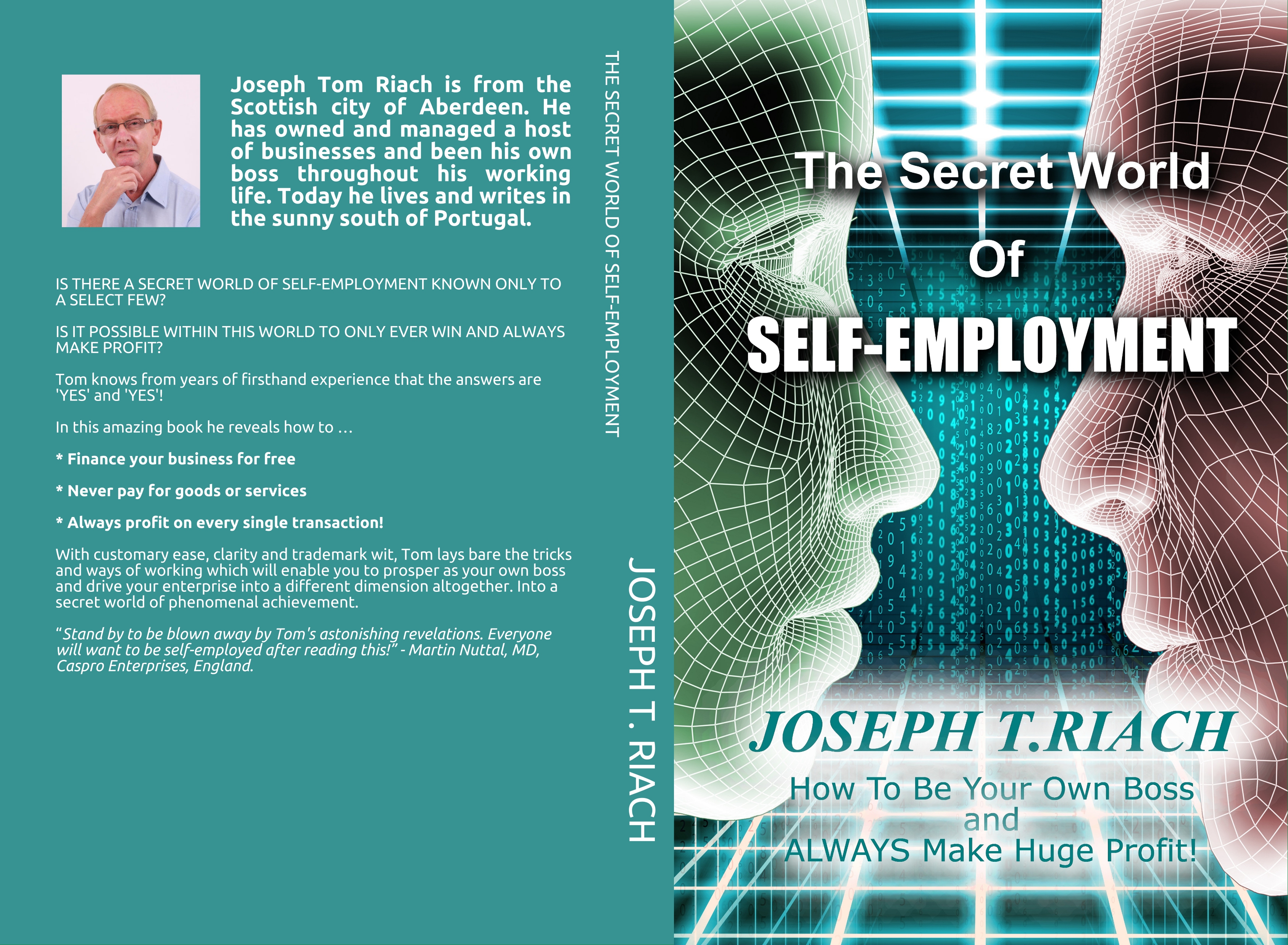 author
THE SECRET WORLD OF SELF-EMPLOYMENT  is an original copyright Tom Riach feature.
I hope you enjoyed this promotional article and found it to be of value.
To learn more please visit me on my Author Page.
See you there! Regards, Tom.

© Copyright Joseph T.Riach 1998-present. All rights reserved.