Hello All,
I am George Pierce.  This post is the 8th in a training series about how you can tap into the best free traffic on the Internet,  The traffic is from TikTok and YouTube, and the physical part of this traffic generation is easy.  
But here is the catch!
If you only learn the physical aspect of video marketing, which again, is easy, your results are going to be dismal.  The bottom line is that I know better, so shame on me.  
I have a saying, you may have already learned this about being online.
Be online and starve.
Learn Internet Marketing and Prosper.
If you have ever created a website, you soon learn that it takes more than just a website to get results. 
The same goes for creating a YouTube channel and a TikTok channel.  
Like it or not, we have to learn about online marketing, aka digital marketing/ Internet Marketing.  
If we do, we will prosper.  If we do not, we will fail.
Sorry for a bit of tough love, but I have an advantage over the 'other guys'.  I am serious about helping you, so if you are serious, I urge you to give my content a chance.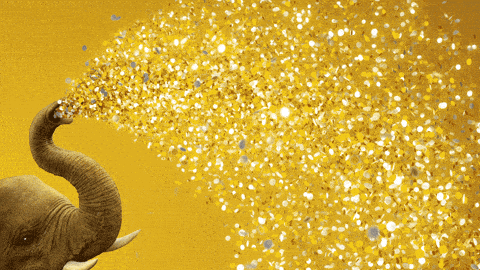 The fact is that there really is YouTube and TikTok GOLD!  
Technically, all this gold is there for the taking.  Although that is true, there is still more that you and I need to know.  SEO, which is short for Search Engine Optimization is the tool or the strategy that is going to help us to know where to mine for that gold. We cover SEO in previous posts in this training series, but Tiktok is different when it comes to SEO.  
TikTok is already big enough to where it has become a search engine, such as YouTube, Facebook, Pinterest, and so on. 
WARNING:
The following is NOT going to agree with most GURUS, but most GURUS teach but do not DO.  
If you research TikTok SEO, you will find that there is little to no help, not yet.  The help that I am talking about is the ability to use SEO tools that allow us to readily find keywords that have good search and little competition.  There are plenty of tools that will do this for us...why not use them?  Because TikTok really is different.  Conventional SEO that works virtually everywhere else does not seem to apply to TikTok.
Most of the GURUS will tell you to find the keywords with the highest search.  They are the hottest keywords, so use them.
This is WRONG! WRONG! WRONG!  
How Do We Get The GOLD?
I am far from an expert, especially on TikTok. but SEO is one of my strong suits.  
This is my personal TikTok SEO formula that is still evolving, but here is what I have learned so far:
Work on your keywords FIRST.
Include your keywords in your video (TikTol reads our videos)
Use your MAIN keyword phrase within the first few seconds of your video.
Shoot for 3 to 6 keyword phrases or more.
Focus on keywords with less than 100K search
keep track and take notes of keyword results from previous videos
use one high-volume keyword phrase.  
focus on long-tail keywords
focus on what is trending if applicable (see below)
use hashtags to rank
use keywords in captions
TikTok works on search demand which is not views and likes. It is based on a personal preference ~ the For You Option. What you are seeing are ways that we can take advantage of this.  Ways that we can Get The GOLD! 
TikTok has over 1 Billion viewers and is still growing fast. 
The strategy behind all this is to use TT and YT to drive traffic, tons of free quality traffic to...wherever we want.
However, I have discovered several more GOLD Nuggets that you want to know about.
Send viewers to TikTok and YouTube
RE-USE your content, re-use your textual content for your videos, and re-use your videos for how-to videos, product videos, etc. This also gives you and me an opportunity to re-use our SEO that works and change up our SEO that does not.
Create 'TikTok Reviews'
Create 'As Seen On TikTok Page'
Create A 'Trending Products Channel'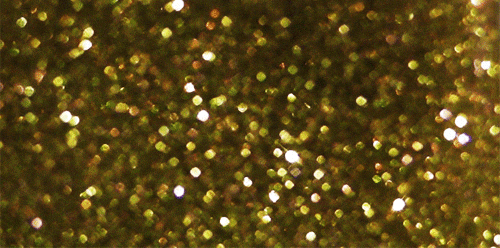 HUMOR!
Gold STARS!
Laura O'Brien tells her mother after school
'Mom, the teacher gave me a Gold Star today for reciting the entire alphabet!
The rest of my class only knows the first few letters!

'Well done Laura' says her mom. 'That's because you're an O'Brien'

The next day, Laura tells her mother ' I got another Gold Star because I am the smartest student in my class in math!
I can count to 15! Everyone else stopped at about 5'

'Well done' replies Laura's mom. 'That's because you're an O'Brien.'

The following day, Laura tells her mother. 'Mum, today we measured ourselves in class! I got another Gold Star.
I am the tallest.
Laura continued, 'Is that because I'm an O'Brien?'

'No darling, that's because you're 11.'
The Dancing GOLD Fish!
Believe it or not, I have a goldfish that loves to dance on the carpet. 
He really does dance and he really loves it. 
But he gets winded so quickly.
TikTok Gold continued...
My intent is to help you to be knowledgeable enough to be able to enjoy the GOLD on your first try. For me, it is still a thrill to get results. 
This Internet Marketing stuff does work, and when it does, the fun really begins!
Thanks for reading, much success on your Internet adventure.
George Pierce
PS. For free help and training, please visit my YouTube channel: https://youtube.com/c/GeorgePierce
PPS. VidIQ has a new TikTok version that will alert you about trends, new songs, new sounds, etc, it is a free app for Apple and Android,  https://vidiq.com/tiktok/
First Post
The Absolute Fastest Way To Get Free Traffic
https://syndicationexpress.ning.com/profiles/blogs/the-absolute-fastest-way-to-get-free-traffic#.YzOOq3bMJD8
Next Post
https://syndicationexpress.ning.com/profiles/blogs/how-to-make-digital-marketing-easy-faceless-videos-pt-9#.Y4pw-XbMJD8