"Delight The Customer" is the eleventh in my 2022 series of articles based on my real life experiences, professional insights, personal views and fun stories. My hope is that in them you find joy and inspiration.
DELIGHT THE CUSTOMER
by Joseph Tom Riach
     There are many elements can contribute to achieving great outcomes in life and business. You must, for example, possess determination to succeed and be prepared to outwork everyone else. You must care about people, be they your friends and colleagues in personal life or your customers in business. There is in fact a direct parallel between personal and business life. The same attitudes and practices are required in order to do well in both spheres. Not everyone is cut out for business but everyone is required to manage the business of running their lives. So what follows is relevant to all.
     Much is made of formal education. The student experience is rightly viewed as a good thing but you can better pick up what you most need to know for success in the real world by living in it. Try out different jobs, learn about yourself. You need to know how to sell, that is as in how to present your best self to those you interact with. You are the product. You are a repeat sale. Present yourself so that people seek out your company; so that they come back to you time and time again. Delight the customers!
     Take an interest in, but don't concern yourself with, popular media, stockmarkets, bank rates, politics and the like. These are things you cannot change. Concentrate on what you can change.
     It's common in youth to at first feel that you are not going anywhere. Drifting is quite normal early on, often good fun … for a while. Learn from it then set your direction. The product 'You' may be little different from others but offer your 'customers' friendly service. That's it. No need to do anything exceptional – live by delighting your 'customers'. Life or business, the rule applies.
     It's never too late to start. You won't get things right first time. Just remember that the golden key to turning an ordinary 'you' or business into an extraordinary one is to change the one thing which you can change in others - the customer experience. You must possess a genuine desire to delight customers. Anyone who delights customers, succeeds. The test is not to have the greatest idea but to learn. Learn your strengths, what it is that you can best do for customers. What is it that you can bring to the party which others haven't?
     Ask yourself, "What it is that people/customers think the next day after dealing with you. What goes through their mind? What do they want? Where will they go for their next interaction?"
Answer - They'll go to the place where they enjoyed a memorable experience!
     In due course people do not always remember a product, the purchase nor the price. But they always remember a delightful experience. They remember how they were treated. You'll not find a customer with a good buying experience who doesn't come back.
     By the same token, customers never forget a bad experience. If memory is of unpleasantness, bad attitude, rudeness or disinteresr, they'll never return.
     So, make friends out of every customer and establish relationships by projecting your positive self on to them. Build a family atmosphere. Develop trust. Work especially with better-than-yourself people. You move in the direction of those you associate with. Learn from them … and delight them too!
     Thank you for reading. Did I delight the customer? Did I delight you?
 I am Tom Riach. I live and write in the sunny south of Portugal. 
Claim your special copy my best-selling 'Winning Big In Life And Business' by clicking on the image below.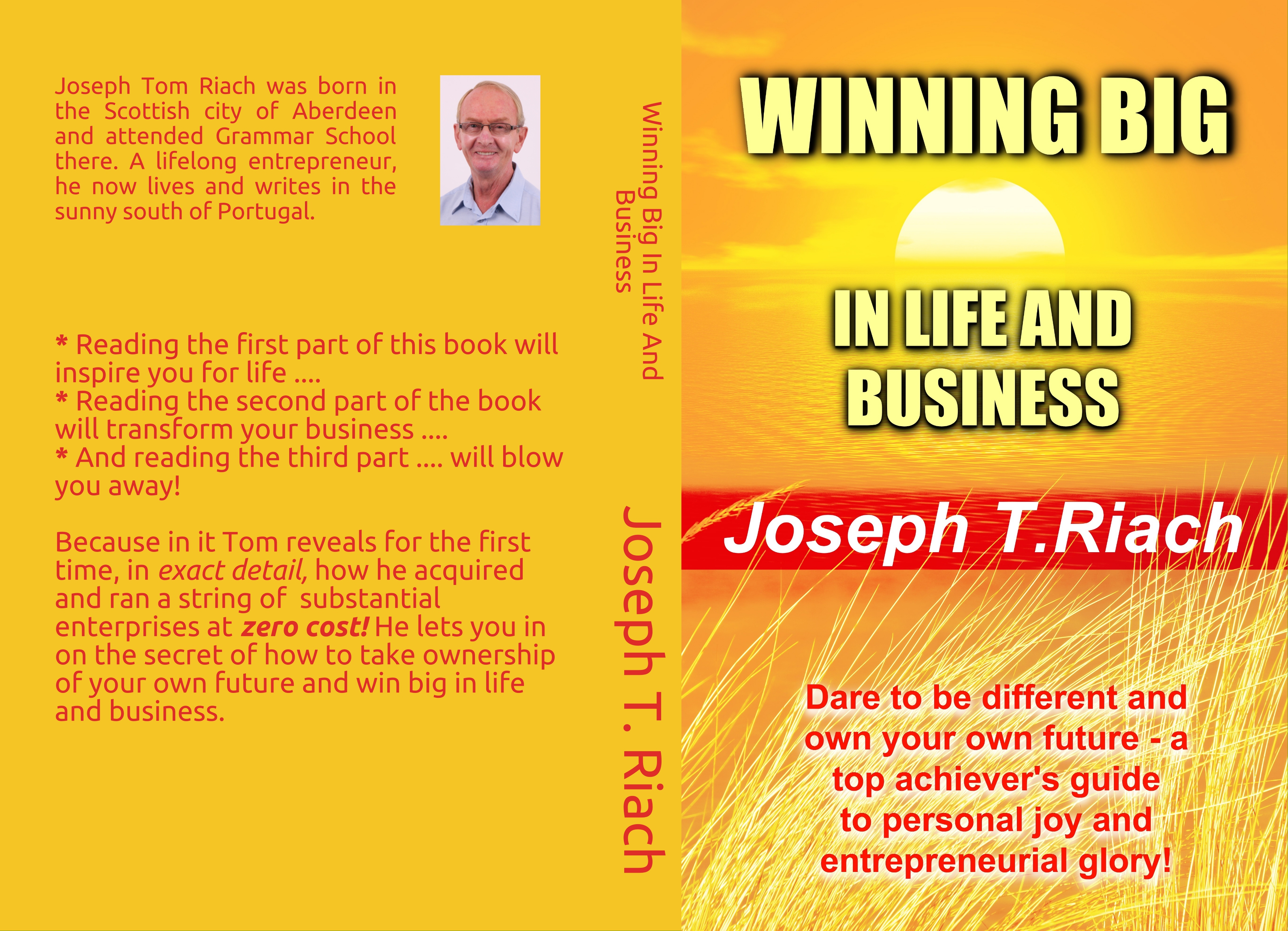 DELIGHT THE CUSTOMER  is an original copyright Tom Riach feature.
I hope you enjoyed this short article and found it to be of value.
To learn more please visit me on my Author Page.
See you there! Regards, Tom.

© Copyright Joseph T.Riach 1998-present. All rights reserved.