The Civil Rights Movement in the United States was led by several well-known and respected black heroes.  However, until reading an article recently, I did not give much thought to white leaders who also fought for equality for all.
American Presidents and other politicians of the time were front-and-center, but can you name any other white heroes of the Civil Rights Movement?  Not groups, individuals.  In this post, I would like to share what I learned about three mostly unknown Caucasion civil rights leaders.
Virginia Foster Durr moved with her husband, an attorney, to Alabama in 1951.  She met and agreed with various local civil rights activists.  Durr, along with a group of other people, an integrated church meeting was arranged.  Threats and Ku Klux Klan publications afterwards frightened the participants, and they stopped their meetings.
Virginia Durr was an exception.  She remained in the public eye during the 1950's throughout the Deep South.  She considered it her duty to continue supporting civil rights.  It was Virginia Durr, her husband and E.D. Nixon who bailed out Rosa Parks after being arrested for refusing to give up her seat on a bus to a white person. Virginia Foster Durr and her husband then offered sleeping space in their home to Northern students arriving to support the civil right movement.  She was involved with state and local politics into her nineties.
Joel Elias Spingarn was born in New York City and was an influential liberal Republican and university professor between 1899 and 1911.  As a community leader, he was able to settle a disagreement between W.E.B. DuBois and Booker T. Washington's followers.  Being Jewish, he was part of a minority group himself. It was Spingarn who founded the National Association for the Advancement of Colored People after recognizing the need for a unified black movement.  
During World War I, while in the army, Spingard set up a camp to train black officers.  In 1913 Spingarn established the Spingarn Medal which is still awarded yearly to an African-American who demonstrated great achievement.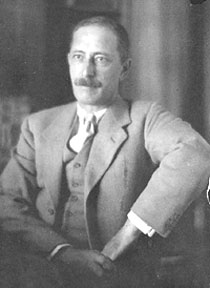 Martin Luther King Jr.'s famous "I Have a Dream" speech is believed to be partially based on Spingarn's speech at one of his many rallies, "I have a dream...of a unified Negro population."
Ralph McGill was the editor of the editorial page of the Atlanta Constitution.  In his newspaper, McGill highlighted the effects of segregation in America.  He received threats from readers, burned crosses in his yard and shot bullets into his home.  The Ku Klux Klan named McGill "Southern-enemy-number-one."  
McGill was friends with John F. Kennedy and Lyndon Johnson, and he was a civil rights advisor.  He won a Pulitzer Prize for editorial writing in 1959, .and he received the Presidential Medal of Freedom.  In Martin Luther King Jr.'s "Letter from Birmingham Jail" Ralph, King stated that McGill was one of the few white persons who understood and sympathized with the civil rights movement. 
While we know that innumerable black people worked hard to earn equal rights for all people, the three white Americans mentioned above contributed greatly to the civil rights movement.