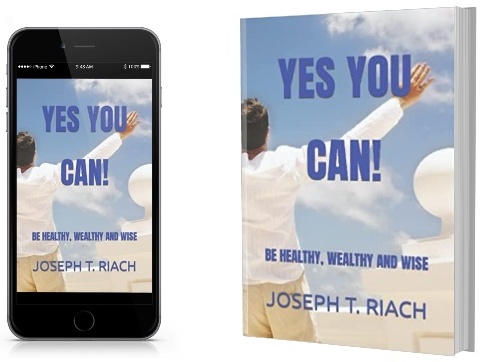 YES YOU CAN!
 Joseph Tom Riach
CAN everyone have health and wealth?
IS wisdom confined to just a few or can it be learned?
WHY shouldn't YOU be healthy, wealthy ... and capable of making wise life choices too!
I say a big 'YES!' to all of that. And in 'Yes You Can!' I show you how.
My fun and Express Way of getting there - quickly  - is a short book – but it packs a mighty punch!
     I have written it this way to let you see quickly and easily, exactly how to take control of your life in the same way as I have done – but without the time and effort I expended. This is my express guide to happiness and wealth.
     My 15 simple MASTER MOVES are guaranteed to enrich your life in every way imagineable - starting today!
    Simple and fun, apply them now. Health, wealth and wisdom beyond your wildest dreams are yours for the asking. But be sure to ask!
    Ask now by reading my book! I have proved my MASTER MOVES work. Now you can too. In no time at all you'll be on your way. But … a word of warning. Once you start to follow my lead, the process is unstoppable!
     With my favourite cocktail of real life experience, professional insights, personal views and fun stories, I guide you through -
     * 5 MASTER MOVES to have you take command of all situations and be the most charismatic person in the room.
       * 5 MASTER MOVES to have you start to make money and create future wealth as easily as any entrepreneur or financial genius.
          * 5 MASTER MOVES to bless you with a cool head and crafty decision making while enjoying a relaxed and fun time too.
   Everything you need in fact to change your life for the better – but quickly. My express way to success is the guide I long wanted to write. It's the expressway to wealth and fulfillment that you have long dreamt of reading! 
 I am Tom Riach. I live and write in the sunny south of Portugal.
* SPECIAL OFFER! - Receive a FREE E-version of my book! Just CLICK HERE. 
Or go to my Amazon store for Paperback or Kindle copies of - 'Yes You Can!' - when you Click on the image below.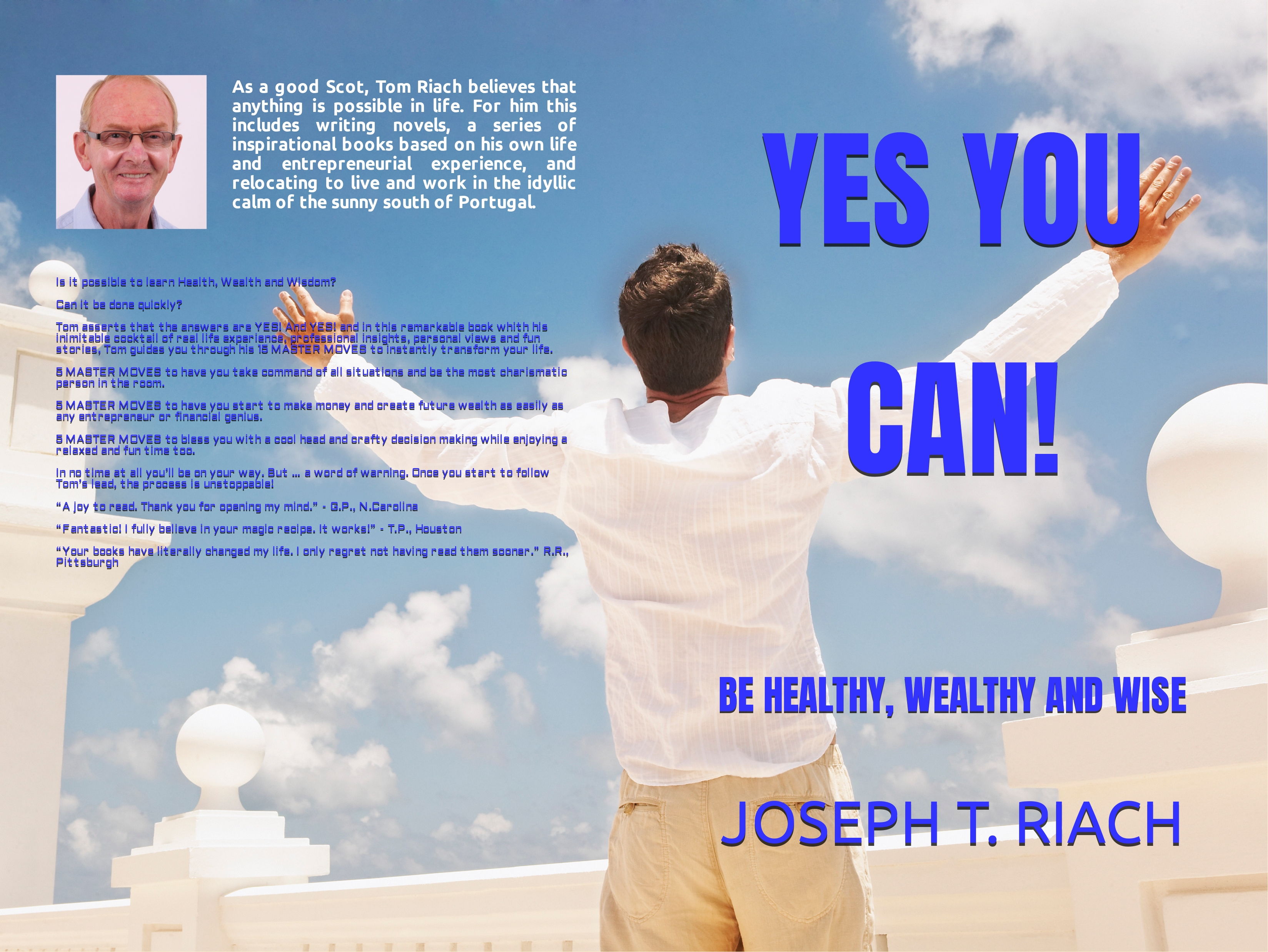 'YES YOU CAN! - Be Healthy, Wealthy And Wise' is an original copyright Tom Riach feature.
I hope you enjoyed this presentation and found it to be of value.
To learn more please visit me on my Author Page.
See you there! Regards, Tom.

© Copyright Joseph T.Riach 1998-present. All rights reserved.